Safety in the Clinical Use of Cytotoxics
Safety In The Clinical Use of Cytotoxics aims to provide healthcare professionals with a basic understanding of the principles of chemotherapy and the health and safety aspects of the clinical use of cytotoxic agents.
The package covers many aspects of cytotoxic chemotherapy including methods of administration, safe handling of cytotoxic drugs and extravasation. Throughout the package, there is an emphasis on patient and practitioner safety.
In addition to the teaching material, the package contains a large amount of background information, including information and monographs for individual anti-cancer drugs and an emetogenicity chart.
This package also contains an Assessment module with MCQs.
Product Code: COP006
Price: £300.00 p.a. (per institution)
Safety In The Clinical Use Of Cytotoxics consists of the following activities:
Guide To Package
Foreword And Introduction
Principles Of Chemotherapy
Primary Anti-Cancer Drugs And Their Use
Methods Of Administration Of Cytotoxic Drugs
National Guidance On The Safe Administration Of Intrathecal Chemotherapy
Hydration Guidelines
Hazards Of Chemotherapy For Patients And Staff
Safe Handling And Disposal Of Cytotoxic Drugs
Problem Solving
Extravasation
Prescribing Chemotherapy And Dose Calculation
International Recommendations For The Safe Handling Of Cytotoxics
The package also contains an activity discussing the European Parliament's set of recommendations "Preventing occupational exposure to cytotoxic and other hazardous drugs. European Policy Recommendations" (published in 2016). The activity covers many issues including the increasing use of cytotoxic drugs, health hazards associated with cytotoxic drugs, who is at risk of exposure, where and how exposure can occur, the International Society of Oncology Pharmacy Practitioners (ISOPP) hierarchical order of protection to exposure, and methods to prevent or reduce occupational exposure.
Following incidents in mis-administration of chemotherapy, this program was developed as a training aid for junior doctors. It has, however, been found useful as a training programme for many healthcare professionals including doctors, pharmacists, technicians and nurses working with cytotoxics. By working through the interactive modules a basic training is available designed to improve the practitioner's skills.
Pre-requisites: Users should have a knowledge of biology and physiology.
Audience: Anybody involved in the patient admission and discharge process. Doctors, pharmacists, technicians and nurses working with cytotoxics
Time to complete: 2-4 hours
"We have used the 'Safety in the Clinical Use of Cytotoxics' package for many years now and find it particularly useful for our  pre-registration and band 6 pharmacists who are rotating through aseptics. The package helps give them a thorough grounding in this subject including safe-handling and side-effects caused by different cytotoxic drugs.  It complements their prior knowledge, filling any gaps of their understanding  in this area and better prepares staff for working within the Oncology Pharmacy speciality and Aseptics.  The recent addition of the end of package assessment questions are welcome."
Juliet Morris
Principal Pharmacist Oncology,  Haematology & Clinical Trials
Bedford Hospital NHS Trust
Main CoAcS website

The main CoAcS website explains more about the areas in which we operate including:
pharmacy education
healthcare applications to hospitals and pharma
bespoke software
pharmaceutical plant design and consultancy
College Of Pharmacy (CoP)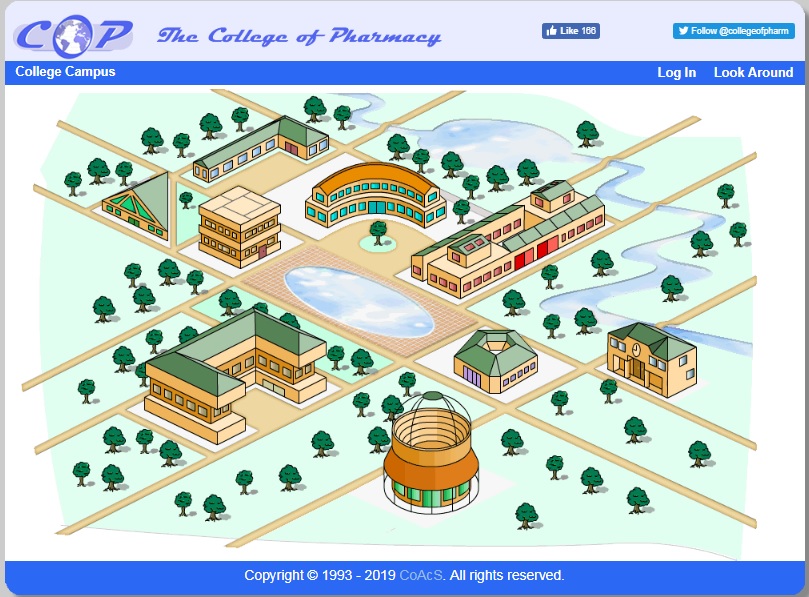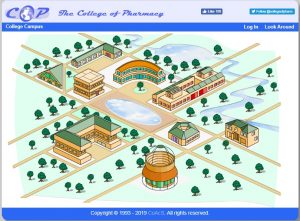 The College of Pharmacy (CoP) website is the gateway to all of our CAL packages. Besides the subscribed pharmacy learning materials, you will also have free access to the:
museum – containing images of historical documents and pharmacy artifacts
library – with listings of the latest pharmacy journals and other publications
lecture theatre – access to many diverse university presentations
herb garden – to promote the understanding of herbs and medicinal plants and their place in traditional and modern pharmacy
Pharmaceutical Press agents

We are exclusive agents in the Middle East for the Pharmaceutical Press (the publishing arm of the Royal Pharmaceutical Society). We are able to supply countries with invaluable online resources – such as 'Medicines Complete'. Many other titles are available including:
the British National Formulary (BNF)
Stockley's Drug Interactions
Martindale's Complete Drug Reference
Please contact us directly if you wish to arrange a subscription.